AWESOME… Glad you're here!
Remember…you're gonna receive daily tips on how to build your business better and faster. Plus marketing messages for how you can kick things up a notch or two or three.
If you don't see your first email shortly, check your spam, junk or promotions folder. And be sure to add RondaReady to your contacts or safe list
so you don't miss any valuable messages.
And here's the link to your Blueprint for Success download. You should be able to click or tap it and download your blueprint. If that doesn't work, simply copy and paste the link into your browser address bar: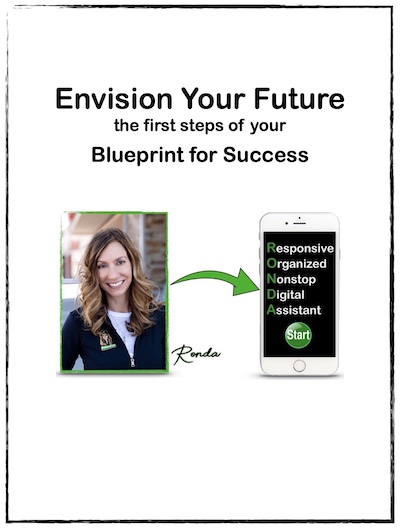 It's actually the first stage of my entire system. And you can take another giant leap forward when you dive into the whole RondaReady System. 
And if you're not quite ready for that, then you should consider enrolling in the RondaReady UNversity. It's the first Thursday of every month. And it's where I dive deeper into how-to lessons for building your business better and faster. 
But if you're not committed to ongoing business owner training, skip my UNversity. Because it contains deadlines. And dropouts won't be allowed back in.
If that doesn't scare you off, skip those obsolete schools, and enroll in RondaReady UNversity today.
Because I wanna help you…